Services & Solutions
"Vision without action is a daydream.
Action without vision is a nightmare."
Japanese Proverb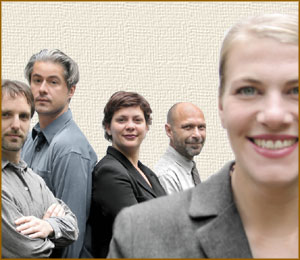 Dynamic Leadership offers individual and organizational coaching and consulting assistance. Gary Edwards focuses on the problems that are hindering you or your organization, and the process is time and cost-sensitive. He specializes in creating capacity and self-reliance via short-term interventions with individuals and organizations.

Gary has extensive experience in the down-sized, right-sized world of "do more with less". He is also grounded in personal, human values with a sensitivity to the context of the organization's culture, history and focus on quality outcomes.
Individual & Organizational Coaching
Individual & Team Strategic Planning
Difficult or sensitive people issues
Executive Renewal

How Can Dynamic Leadership assist your organization?
Organizational performance is suffering; communication & team effectiveness needs improvement.
Take acceptable performance to a higher level.
Addressing individual issues of under-performing executive, manager or organizational results.
Address team conflict or a lack of alignment with organizational goals and objectives.
Difficult people issues; a need for transition or change.
Outcomes
Prioritize goals and activities
Create alignment on priorities and focus
Build teams andestablish guidelines for working together (at a deeper level)
Improve executive time management
Add velocity to a project, revitalize individuals
Obtaining higher levels of performance and fulfillment
Take the first step (acting as a catalyst)
Demonstrate a desire to support your people
Help with alignment of personal and business goals
Create awareness and eliminate barriers to success
Monitor self and team performance